19 August 2010, nmancer @ 5:23 pm
(Source: forums.cgsociety.org) [Demo video below]  There were many drawbacks to traditional texture mapping methods that led to the development of Ptex:
UV assignment was a tedious task, and making good UVs on complex models was difficult.
Texture seams could produce visible artifacts especially with displacement maps.
Large numbers of texture files were required creating a significant I/O bottleneck.
Ptex addresses all these issues by eliminating UV assignment, providing seamless filtering, and allowing any number of textures to be stored in a single file.
Ptex was used on virtually every surface in the feature film Bolt, and is now the primary texture mapping method for all productions at Walt Disney Animation Studios.
Pixar did a special guest technology presentation at Siggraph showing off their PTEX technology working inside Autodesk Mudbox. Amazing technology that everyone is scrambling for.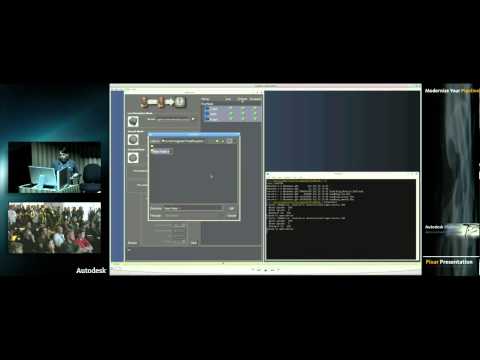 Write a comment