15 December 2007, nmancer @ 12:21 pm
Some of you may remember the "Crayon Physics" game that I posted a bit ago. Well, someone developed the game to work on the iPhone. I installed it today and its amazing. In addition to the main game itself, there are also at least 20 alternative 'level packs' with varying degrees of difficulty and theme. The one in the video below is simply their "Sandbox". But it also has legitimate puzzle packs of games with varying degrees of difficulty including an "Astrophysics" pack with planetary gravity fields, "Newton as a child" pack, "Mario" pack, and so many more. There are also simple development tools for making your own. It is truly mind-blowing.
Unfortunately, most of you aren't going to be able to get this on your iPhone. If you haven't yet upgraded from firmware version 1.1.1 it is very easy. For those of you who did upgrade to 1.1.2, I posted a procedure here for downgrading back to 1.1.1, but it is not a simpe procedure. The rest of you will need to just be patient until Apple officially releases their development pack sometime around February.
If you have firmware 1.1.1 and have the "Installer.app" on your iPhone. To install iPhysics and any of the level packs, simple add the following URL to your "Sources" list (last button in the Installer.app): http://iphone.r4m0n.net/repos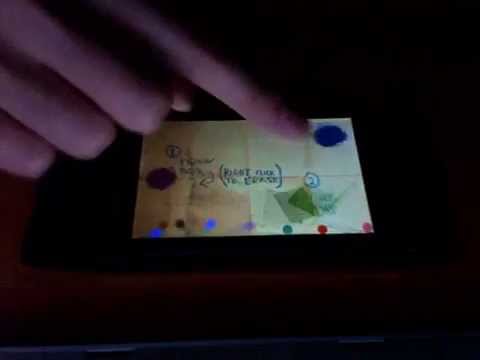 Write a comment