14 September 2009, nmancer @ 1:49 pm
(Source: blogs.techrepublic) One of the scariest unknown technology risks of this decade is the issue of radiation from cell phones. There's still an open question about whether long term exposure to these mobile devices will cause damage or disease to human beings.
The Environmental Working Group has a comprehensive new study (download the full report as a PDF) that surveys the scientific research on cellphone heath risks and provides radiation data for most of the current cellphones in use. Here's how the EWG explained the mission of its study:
We at Environmental Working Group are still using our cell phones, but we also believe that until scientists know much more about cell phone radiation, it's smart for consumers to buy phones with the lowest emissions. The U.S. government ought to require cell phone companies to label their products' radiation output so that consumers can do the numbers at the point of sale. It doesn't, so EWG has created this user-friendly interactive online guide to cell phone emissions, covering over 1,000 phones currently on the market.
14 September 2009, nmancer @ 12:26 pm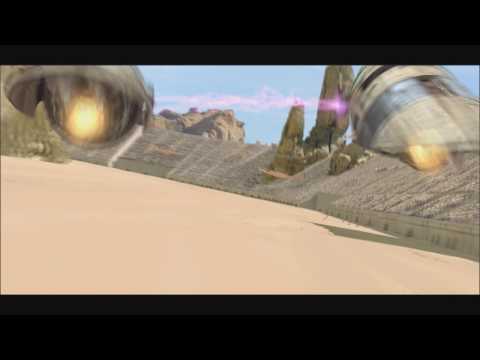 (Source: ocresort.freedomblogging.com) Disney plans to turn the Star Tours thrill ride into a 3-D adventure at Disneyland, a company official announced today.
Jay Rasulo, Walt Disney Parks and Resort chairman, gave the announcement today during a presentation at the D23 Expo, a major Disney convention, at the Anaheim Convention Center. The ride at Disney's Hollywood Studios in Florida also will be transformed.
Guests are expected to see the new look in 2011.
Star Tours is based on the  Star Wars  films, taking riders on a simulated journey through space. Guests sit inside a carriage that moves from side to side and up and down, but a movie inside the carriage makes the guests feel like they are zooming forward through space.
14 September 2009, nmancer @ 12:19 pm


(Source: nzherald.co.nz) Imagine if you could create a virtual version of yourself that not only replicated your physical presence, but also included information on how you functioned and socialised.
It sounds like Facebook on steroids, but in fact it's already being done, with the aim of predicting what our future capabilities might be.
At Auckland's Bioengineering Institute (ABI), Duane Malcolm is one of 150 people developing virtual bodies that might eventually be used to help people "try on" shoes and clothes online, plan a surgical process, plan and track an exercise programme, or predict the aging process.