18 August 2009, nmancer @ 6:49 pm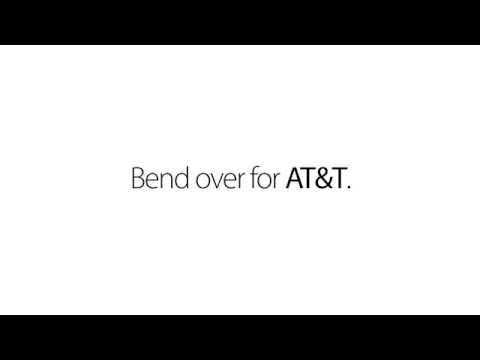 (Source: TUAW) Forget about everything else. The cool consumer rage is currently directed at AT&T. Pat Lee, a Chicago iPhone user, is asking the iPhone community to petition Apple to drop AT&T exclusivity. In this biting 30-second video, Lee suggests that disgruntled users voice their displeasure about "less bars in more places." He points viewers to Apple's feedback page to get their AT&T hate on. 

Created in Adobe After Effects, the video has great production values and a stinging message. Oh, and it's not especially safe for work. So you might want to bookmark this for later.
18 August 2009, nmancer @ 6:34 pm


(Source: entertainment.timesonline.co.uk)  It is the movie that could change film-making for ever. It has the power to alter your mind. Watching it will be like dreaming with your eyes open.
Blockbusters have been hyped before but never quite in the terms being used to describe Avatar, the new film by the Oscar-winning director James Cameron.
The colossal expectation and outlandish claims surrounding the project will be put to the test this week, however, when hundreds of 3-D IMAX cinemas around the world screen a 15-minute teaser of the film before its release this Christmas.
18 August 2009, nmancer @ 6:30 pm


(Source: EscapistMagazine) Roboticist Masahiro Mori conceived of the "uncanny valley" in his 1970 essay of the same name. Mori was originally concerned with the development of human-like robots, but his theory has since been expanded to explain the creepiness of everything from wax sculptures to computer generated imagery – anything that looks human, but not quite.

For the past five years, Stephanie Lay has been exploring the uncanny valley as part of her PhD research for Open University – recording her findings on her blog Almost Too Human and Lifelike For Comfort. Some consider Mori's uncanny valley to be a kind of vague pseudoscience rather than a proven scientific theory. Even Lay is not quite sure what to make of it.
18 August 2009, nmancer @ 6:26 pm


(Source: c21media.net) Sesame Workshop is giving its Muppets a CGI makeover as well as unveiling a new slate of projects launching in October.
Abby Cadabby, the fairy in training who has appeared in Sesame Street, is getting her own show and 3D animated look in Abby's Flying Fairy School.
The characters in the nine-minute CGI-animation series were designed by Peter De S\ufffdve, character designer for the Ice Age movie franchise.
Elsewhere in Munchin Possible (26×5′) to save the cookies of the world from Cookie Monster's voracious appetite, The Man, a gingerbread cookie who heads up the CIA (Cookie Intelligence Agency) sends the blue monster out on location to discover healthy alternatives.
18 August 2009, nmancer @ 6:25 pm


(Source: littleindia.com)  The Los Angeles-based production studio Rhythm & Hues set up a captive center in Mumbai in 2001.
In the last 18 months, Rhythm & Hues India has added a second center in Hyderabad and nearly doubled its workforce in India, from 160 to 300. It is also putting together a small pre-visualization team in India. "Initially, we took a lot of baby steps with basic production work like compositing, wire removal, match moving and camera tracking," says A.R. Seshaprasad, digital production manager for Rhythm & Hues India. "We invested time and resources in training and developing our team, and by 2004, 2005, started doing the complete range of production work from here. Currently we do around 30% of any project from the India facilities and over time we hope to do a bigger share from here."
18 August 2009, nmancer @ 6:24 pm
(Source: latinoreview.com) Anil Dhirubhai Ambani, chairman of the Reliance Anil Dhirubhai Ambani Group, the parent company of Reliance Big Entertainment and Reliance BIG Pictures along with Steven Spielberg and Stacey Snider, the principal partners of DreamWorks Studios jointly announced today the completion of the first phase of funding for their new motion picture company, based in Los Angeles, California. They further announced that J.P. Morgan Securities arranged the syndication of approximately $325 million of senior debt which Reliance Big Entertainment is matching with its equity commitment. The Walt Disney Studios, who will handle marketing and distribution for the studio, will also extend a loan to DreamWorks as part of the distribution deal.