27 July 2009, nmancer @ 2:50 pm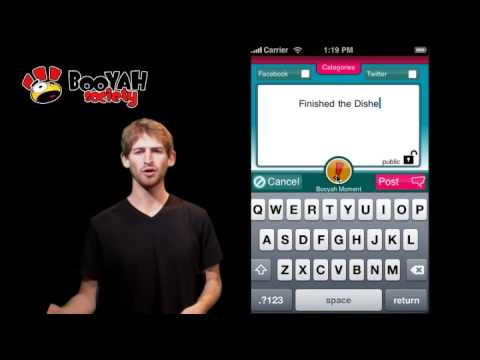 (Source: TUAW) Booyah is a company I've had my eye on for a while — they're a couple of veterans from Blizzard Entertainment (makers of the popular Diablo and World of Warcraft games, two of my favorites) who have been teasing a big-time iPhone app. Just today, they've finally showed their cards, and have released Booyah Society, a 3D, interactive, social network-connected "achievement system for life." If that sounds like an idea that's pretty floaty, you probably heard it right.
27 July 2009, nmancer @ 2:13 pm


(Source: IMDB) James Cameron just announced that 15 minutes of Avatar footage will be screened worldwide in IMAX, 3D, and traditional theaters on August 21st. For free. It was the final point in a panel that left mouths agape and created a sensation that might have reverberated into space.
Cameron came off like a Dad-next-door for the hour-long presentation, half of which was comprised of amazing footage from the movie, which provided narrative insights as it took us into a world which draws inspiration from classic sci-fi, anime, and MMORPGs. (Also, Sam Worthington and Stephen Lang's characters are steeped in the sweat of '80s cinematic tough guys.)