8 May 2009, nmancer @ 11:52 am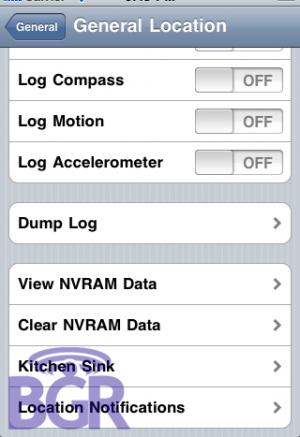 BoyGeniusReport posts a screenshot from debugging menus in the 3.0 beta firmware which seems to confirm that Apple has built-in magnetometer (digital compass) support into the operating system.
Evidence of a magnetometer was first reported in April and MacRumors has heard that the magnetometer will indeed be present in the next generation iPhone expected this summer. We previously explored what additional functionality would come with a digital compass. The possibilities were particularly intriguing:
8 May 2009, nmancer @ 11:15 am
(Source: darkhorizons.com)   Metro-Goldwyn-Mayer Pictures and Exodus Film Group announced today that "Bunyan & Babe", Exodus' new animated feature film, will be distributed in North America by MGM. The announcement was made by Exodus CEO, John Eraklis and Erik Lomis, President, Worldwide Theatrical Distribution, Home Entertainment & Acquisitions for MGM.
"Bunyan & Babe" is a modern take on the folk story of legendary lumberjack Paul Bunyan (John Goodman) and his sidekick, Babe the Blue Ox, who work with two adventurous kids to rescue their town from the evil clutches of a demented property developer (Kelsey Grammer).
8 May 2009, nmancer @ 11:08 am

(Source: slashfilm.com) Disney has announced that Pixar Animation will build a 20,000 square-foot animation studio in Vancouver, British Columbia. The studio is currently scouting locations in the city for the new facility, which will employ 75 to 100 people. The purpose of the Canada-based studio is to produce computer animated short films, which usually run anywhere from three to six minutes in length, and take 6 to 8 months to produce. Feature Films, all stereoscopic 3D work, and Post-Production will still continue to be done at the company's main studio in Northern California.