23 March 2009, nmancer @ 11:27 am


(Source: Time)  Time magazine has published a new article talking about upcoming 3-D movie projects and the writer of the piece, Josh Quittner, got a chance to see footage from James Cameron's highly-anticipated Avatar, which 20th Century Fox will release on December 18. The sci-fi action-adventure stars Sam Worthington, Zoe Saldana, Sigourney Weaver, Michelle Rodriguez, Giovanni Ribisi, Joel David Moore, CCH Pounder, Peter Mensah, Laz Alonso, Wes Studi, Stephen Lang and Matt Gerald.
Here are a few excerpts from the article:
23 March 2009, nmancer @ 11:22 am


One has to hand it to the Paramount Pictures Australia team. Last year they had the "Iron Man" world premiere in Sydney nearly a full month before the theatrical release of that major tentpole feature.
This year they've gotten even more ambitious with the world premiere of "Star Trek" set to take place inside the Sydney Opera House's legendary Concert Hall on April 7th – a full month before the local and US theatrical release.
This marks only the third occasion that a film has debuted at Sydney Opera House and the first time a film has premiered in the Concert Hall at the acclaimed venue.
23 March 2009, nmancer @ 11:16 am
(Source: totalfilm.com)  By Chris Hicks
20. The Sharks, Deep Blue Sea (1999); Shark Attack 3: Megalodon (2002)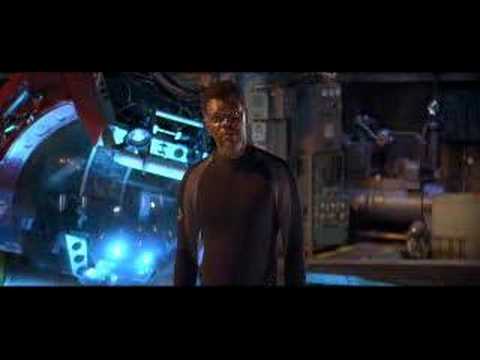 Sharks are cool. Computer generated sharks, however, bite – and not in the toothy way.
Just check out the critter who ensures that Samuel L Jackson, uh, checks out of Deep Blue Sea: abysmal.
And as for the mammoth fish in Megalodon? JUST LOOK AT IT.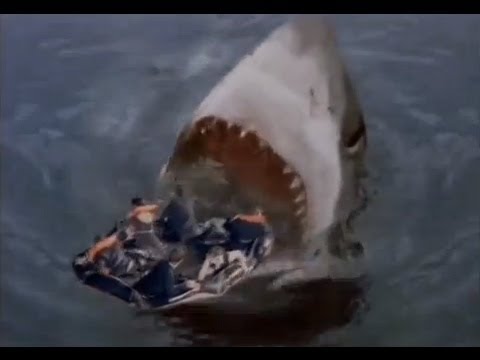 19. 99% Of The Snakes, Snakes On A Plane (2006)
It's not like we expected the cast of SOAP to spend weeks locked inside a plane cabin with hundreds of venomous reptiles, but honestly, why do the majority of them look so slick and shiny and videogamey?
23 March 2009, nmancer @ 9:57 am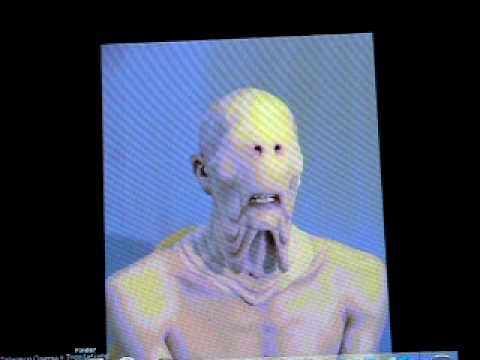 (latimesblogs.latimes.com)   Guillermo del Toro's imagination is a fascinating abyss full of the kind of monsters that inhabit both our dreams and our nightmares. The Mexican mastermind behind films such as "Pan's Labyrinth" and "Hellboy" has created worlds full of the kind of fantastical creatures that amuse and terrify, often at the same time.
And, perhaps surprisingly in a movie world now dominated computer-generated special effects, many of those creatures were painstakingly built by hand.
23 March 2009, nmancer @ 9:54 am
The video game industry is holding up, but the gloom of the recession will be on the minds of thousands of people at this week's Game Developers Conference in San Francisco, a key event for video game insiders looking to learn new skills, showcase innovations and if they're lucky enough, find work.
Bolstered by an ever-expanding audience that is turning to games for cheaper entertainment, video games are benefiting in some ways from the economic turmoil. Yet the industry is not completely immune, with layoffs and closings of studios that produce games. Electronic Arts Inc., the game publisher behind the "Madden" football series, is cutting 1,000 jobs, most by the end of this month.
23 March 2009, nmancer @ 9:44 am
SIGGRAPH announces the selection of famed video game designer Will Wright, creator of the popular Spore™ and The Sims series, to give a keynote presentation at SIGGRAPH 2009, the 36th International Conference and Exhibition for Computer Graphics and Interactive Techniques.
Wright rose to prominence when he invented SimCity, the widely acclaimed, non-violent, open-ended simulation video game. Since its release 20 years ago, Wright has expanded his simulation realm with the introduction of The Sims series, and several other follow-ups that include, SimEarth: The Living Planet, and SimAnt: The Electronic Ant Colony. In all, the franchise has sold more than 58 million games and was the best selling PC game for five consecutive years.
23 March 2009, nmancer @ 9:24 am
(Source: deadlinehollywooddaily.com) This is unbelievable. Though I suppose it was just a matter of time before the Hollywood moguls figured out a way to get their hands on some of that U.S. goverment bailout money, albeit indirectly. But why in the world are American taxpayers helping foot the bill to promote a big-budget 3-D DreamWorks Animation movie? Well, it appears the reason is because the president of the Jeffrey Katzenberg-led Hollywood animation studio just happens to be Bank of America's former Vice Chairman and CFO.