17 February 2009, nmancer @ 3:09 pm
(Source: Wired.com) With more than 4,700 games in the App Store for Apple's iPhone and iPod Touch music players, completing a thorough review of the library's offerings would be impossible.
Luckily, plenty of you are playing games on the gadgets. Apple has sold more than 20 million iPhones, plus countless more iPod Touches, and market-research firm comScore reports that 32.4 percent of iPhone users say they have downloaded a game in the last month, compared to an average across all mobile devices of 3.8 percent.
17 February 2009, nmancer @ 12:57 pm
Tens of thousands of Facebook users are protesting new policies that they say grant the social-networking site the ability to control their information forever, even after they cancel their accounts.
Facebook's new terms of use, updated Feb. 4, largely went unnoticed until the popular consumer rights advocacy blog Consumerist.com pointed out the changes Sunday.
That prompted a clarification from Facebook's founder, Mark Zuckerberg, although the new terms remain in force. Zuckerberg told users in a blog post Monday that "on Facebook, people own their information and control who they share it with."
17 February 2009, nmancer @ 12:48 pm
A while back we noted that Google had optimized the Google Docs services for viewing on the iPhone (and other mobile devices). It's taken a while, but now it's been announced that some basic editing is possible from the iPhone as well.
The interface is a little clunky: you basically have to hit an edit link to adjust any given row of a spreadsheet and scroll to the right to change values for the columns, each within a separate form field. There's no easy way, for instance, to scroll down a column changing the values for each row. Nonetheless, it is now possible to make changes to a spreadsheet, as well as alter the sorting and filtering options.
17 February 2009, nmancer @ 10:45 am
(Source: news.bbc.co.uk)  Sir Elton John is to make a sci-fi horror film where aliens wreak havoc on a Jane Austen-style period drama.
The pop star's film company, Rocket Pictures, has announced plans to start filming Pride and Predator in London later this year.
"It felt like a fresh and funny way to blow apart the done-to-death Jane Austen genre," producer David Furnish told Variety magazine.
Sir Elton will supervise the music and act as executive producer.
The movie will be directed by Will Clark, who previously helmed 2007 short film The Amazing Trousers.
17 February 2009, nmancer @ 10:44 am
Like pretty much every industry these days, video-game publishing is in some financial trouble. Electronic Arts, the world's largest game publisher, best known for Madden and the Sims, lost $641 million in 2008's fourth quarter. Activision-Blizzard, owners of the cash cows World of Warcraft and Call of Duty, reported losses of $72 million in the fourth quarter of 2008. (They lost $194 million the quarter before that.) THQ, the third-largest publisher in the United States, and known for lucrative licenses ranging from the Ultimate Fighting Championship to Pixar, had $192 million in losses over the holidays and is laying off 24 percent of its work force.
17 February 2009, nmancer @ 10:37 am
Los Angeles Microsoft co-founder Paul Allen has sold all of his remaining shares in DreamWorks Animation SKG Inc.
It ends his involvement in a company he helped launch more than a decade ago. The billionaire invested $500 million in DreamWorks SKG when it launched as a combination live action and animation studio in October 1994. Allen's remaining stake was worth about $123 million.
Shares ranged between $20.39 and $32.73 last year.
In December 2007, Allen owned 4.6 million shares, or 18.6 per cent of all Class A common shares.
17 February 2009, nmancer @ 10:31 am
Have you ever wondered how makeup artists go about making an actor or actress look as though he or she has aged 30 or 40 years? Probably not, given the fact that until recently most Hollywood age-jobs were so horrible that you could tell exactly how they had made the actors look older—with bad makeup.
17 February 2009, nmancer @ 10:23 am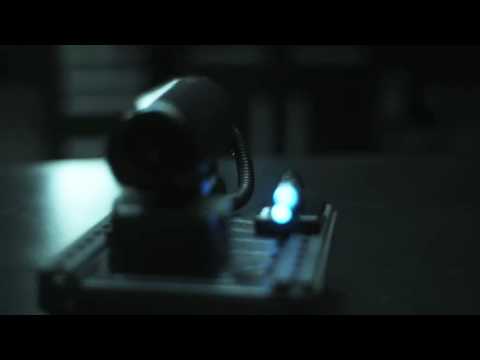 A few weeks ago, IESB reported on a new, what seemed to be, a viral site for Terminator Salvation called Skynet Research.
Now, the site has become fully active, with videos, Flickr images and more!
Visit Skynet online: http://www.skynetresearch.com/