9 April 2008, nmancer @ 2:08 pm
Viewfinder is a cool project being done at USC. Below is a demo video and their abstract.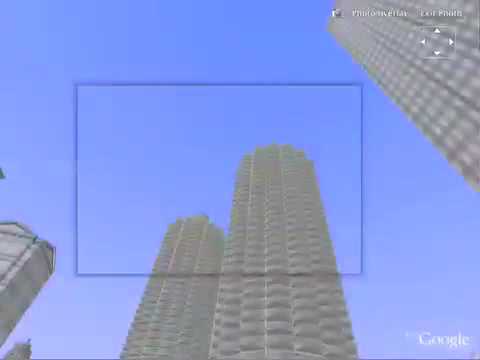 "Viewfinder" is a novel method for users to spatially situate, or "find the pose," of their photographs, and then to view these photographs, along with others, as perfectly aligned overlays in a 3D world model such as Google Earth. Our objective is to provide a straightforward procedure for geo-locating photos of any kind, and our approach is to engage a community of users for a certain amount of human help. We specify that a 10-year-old should be able to find the pose of a photo in less than a minute, and we are convinced that this goal is achievable. While we are not entirely there yet, we are getting closer. This is our progress report.
9 April 2008, nmancer @ 1:56 pm
Digital animators and visual effects artists at Sony Pictures Imageworks created this unofficial short that shows two artists concerned about how Sony's new outpost in Chennai, Imageworks India, may affect their lives in Culver City. It's meant to be a funny gag film, but the underlying message represents a very real fear that surely many animation and vfx artists in the US have right now.
According to this blog, this film was the prize winner in an "under $100 film" contest held at Sony Pictures Imageworks.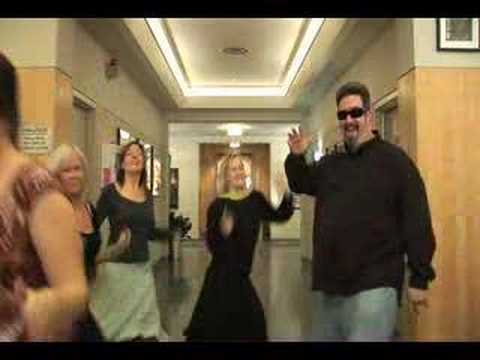 (A sidenote: The video is even funnier if you're familiar with this Bollywood movie scene. And for you English-speakers, here's the translated version.)
9 April 2008, nmancer @ 1:44 pm
Visual effects and stop-motion animation legend Ray Harryhausen has teamed with family entertainment company Angel Gate to present War Eagles, a novel based on an original concept by King Kong creator/producer Merian C. Cooper. One of a number of intriguing film ideas Cooper never got off the ground, the adventure tale about a lost tribe of eagle-riding warriors has long fascinated Harryhausen, whose Ray Harryhausen Presents shingle is also developing a feature film version with Angel Gate parent company Left Field Film Corp. and Hand Picked Films.
9 April 2008, nmancer @ 1:43 pm
A family-owned animation company servicing the entertainment industry has moved to Winfield, Iowa from Los Angeles after Iowa legislators created new tax incentives for  film companies locating in the state.
The Iowa Film, Television and Video Project Promotion Program was passed in 2007 to provide tax incentives to attract the film industry, job diversity, and talent to the state. The Iowa Film Office of the Iowa Department of Economic Development operates the program.
"It created fertile ground for companies to relocate to Iowa," said Stephen M. Jennings, founder and co-president of Grasshorse Technologies Inc. "It was the deciding factor in our transition to Iowa."
9 April 2008, nmancer @ 1:42 pm
Digital Domain, one of Hollywood's top special-effects shops, is ramping up its plans to go public.
The Venice-based company, which created special effects for films including "Titanic," "Pirates of the Caribbean: At World's End" and "Transformers," hopes to sell six million shares at $12 to $14. Digital Domain has created special effects for movies including Titanic. each, according to the updated prospectus the firm filed today with the Securities and Exchange Commission.
9 April 2008, nmancer @ 1:40 pm
Robert Zemeckis' new computer-animated epic Beowulf is modelled as the future of cinema. Designed for high-definition digital 3-D projection, it is Hollywood's latest attempt to create a unique theatrical experience that can't be downloaded. Yet the film is something of an oddity. Despite Zemeckis having paid tribute to the classic cartoonists with his 1988 feature Who Framed Roger Rabbit?, his new film is deeply at odds with the traditional practice of animation. Beowulf advances "performance-capture" techniques Zemeckis had previously used on his 2004 film The Polar Express, in which the movements of actors are mapped directly onto digital characters. Peter Jackson did a similar thing to use performances by Andy Serkis as the basis for Gollum in his Lord of the Rings trilogy and Kong in King Kong, with celebrated results. Yet Jackson was working to achieve characters that couldn't be achieved by traditional means, and the motion-captured performance was considerably reworked by a team of animators.
9 April 2008, nmancer @ 1:35 pm
(Source: Gizmodo)
Just when we thought we were going to get a sensory overload thanks to Tony, Bruce, Hulk, and Indy, here comes Watchmen to kick our eyeballs again. Like JJ Abrams' Star Trek, director Zack Snyder is actually building massive sets instead of depending entirely on 3D graphics and green screens.And I can't be more grateful for that decision. I don't know about you, but the idea of having these strange (anti)heroes walking around a "real" 1985's New York, Ozymandias's massive Karnak, Mason's garage, Dr. Manhattan's nuclear lab, the Comedian's tacky bachelor's pad, and Rorschach's jail—all full of the retro gadgets, technology and the dirt of Alan Moore and Dave Gibbons' comicbook masterpiece— has me excited.If the movie is as good as his take on Frank Miller's 300, Snyder's Watchmen is going to be one for the books.
9 April 2008, nmancer @ 1:28 pm
Lucasfilm Animation Singapore Presents
Bringing Robots to Life!
by
Industrial Light & Magic Artist, Douglas Sutton
Malaysia , Kuala Lumpur
16th April 2008, Wednesday
2.00 pm to 5.30 pm
Seating is limited.
Admission is Free
Register at http://www.lasjedi.com/events
9 April 2008, nmancer @ 1:21 pm
It has finally begun the eagerly anticipated Tintin movies which are the collaboration of two giants of Hollywood direction Peter Jackson and Steven Spielberg has commenced filming. The first Tintin movie is being directed by action director extraordinaire James Cameron who is known for films such as Speed and is apparently at the avatar stage. James Cameron is believed to be filming the first Tintin movie while Jackson and Spielberg are now known to be directing one Tintin movie each to complete a trilogy of Tintin films. The Tintin movies are being filmed back to back for expediency and financial costing.
9 April 2008, nmancer @ 1:13 pm