22 August 2007, nmancer @ 3:05 pm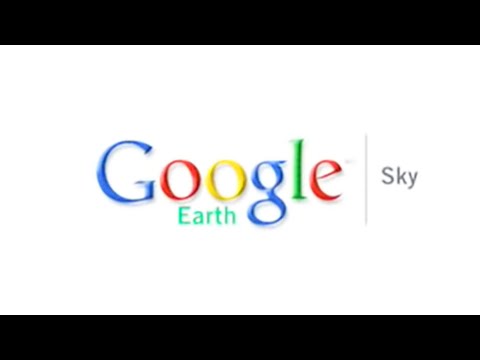 There in an updated Google Earth today dubbed 'Google Earth Sky', because in the newest version you can look up. Not content to cover everyone on the ground, our Google overlords have turned their eye to the sky, and you can now search through galaxies, nebulas, and stars to your heart's content.
22 August 2007, nmancer @ 2:37 pm
Song Sender allows you to pick a song from your iPhone's song library and send it to a friend via email. If you'd like to use a song from your library as a ringtone, you can do that too. Install the package into your iPhone using your favorite installer application. When run, the software reads through your library, creating a scrolling list of your songs. Tap any song and you'll be prompted with three choices: play it, send it by email, or add it to your ringtones.
22 August 2007, nmancer @ 11:28 am
When you simultaneously press the sleep/wake button and the volume button during a call on the iPhone, you'll immediately end that call and lock the screen.
Now, at the end of a conversation, you may give your iPhone a gentle squeeze and slip it right into your pocket.
22 August 2007, nmancer @ 11:10 am
I know a lot of people out there that use Pandora as their primary web based "radio" station. But how often have you lamented that you can't record your personal Pandora stations? Well, now you can.
PandoraJam is a $15 app that streams music from Pandora and it lets you record songs in AAC format which are then imported into iTunes with cover art and the tags you've set. It also streams Pandora to an Airport Express so you can jam to your LSD inspired tunes on your HiFi. If you're a Pandora lover, this is one app that's worth $15!
22 August 2007, nmancer @ 10:54 am
With more and more Hollywood directors getting involved in video games will it usher in a new era of gaming, or will they make the same mess of games as they've made of game / movies?
After fifteen years, it's finally happening. John Woo and Chow Yun Fat are reuniting for a sequel to the historic Hong-Kong-action-epic Hard Boiled. Woo has influenced a generation of filmmakers, and trademarks like two-gun toting heroes, slow-motion , and borderline melodramatic action sequences have become staples of almost every director who wants to add a little flare to his gunplay. Hard Boiled is one of the films that really put Woo and Fat on the map with American audiences, so it's high time that the adventures of Inspector Tequila were revisited on the big screen.
22 August 2007, nmancer @ 10:32 am
It's a common and frustrating blunder to drive off with your coffee cup on top of the car. David Tanaka of San Rafael found inspiration in that mistake, creating a three-minute film that snagged the top award in a national contest.
In July, Tanaka entered his humorous take on the perils of driving under the influence of caffeine in a competition sponsored by Fox network's "On the Lot," a prime-time reality show in which aspiring filmmakers vie for a contract.
22 August 2007, nmancer @ 10:29 am
No one claims post-production is a sexy business, but it seems to have found its allure, at least as far as the studios are concerned.
Several of the majors are making very public pushes into post-production. Taken together, the push represents the most aggressive move by the studios into post in recent memory.
Some are doing so out of real need, others simply covet creative control and see a chance to spend less money out of house.
Warner, Fox and Paramount are among those making big investments in various parts of the post business.
22 August 2007, nmancer @ 10:05 am
Expect a dark revisionist take on Frank Baum's WIZARD OF OZ courtesy of Todd McFarlane, Josh Olsen (History of Violence) & Warner Bros. Variety is reporting the team is planning this darker toned adaptation to be more like a sequel, not a remake. Todd McFarlane thought of the concept and Josh Olsen pitched it to Warner Bros who approved of it.
Here's what Olsen and McFarlane told Variety:
"The appealing thing about the Baum books to me is how wildly imaginative they are. There are crazy characters from amazing places. I want this to be 'Harry Potter' dark, not 'Se7en' dark." –Olsen