3 July 2008, tommyb123 @ 5:59 pm
22 April 2008, tommyb123 @ 7:14 pm
Found on mightygodking.com.  Oh, the memories!
http://mightygodking.com/index.php/2008/04/21/fun-from-yesterday/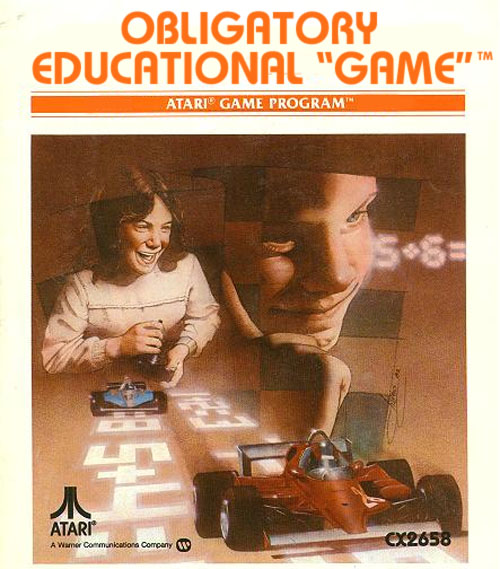 "So I hit up a garage sale over the weekend and bought a genuine, working-condition Atari 2600, with a huge stack of games nearly mint in their boxes, for a song. I thought I'd scan the box covers and give you all a look back into the fun of yesteryear…."
12 December 2007, junktape @ 9:20 pm
I deleted this from EG, thought I'd post it here instead.   With a storyline more coherent than any of Gore Verbinski's movies… 
23 July 2007, nmancer @ 10:28 pm
Hasbro Inc., the world's second-largest toymaker, said Monday second-quarter profit tumbled 82% after costs to repurchase warrants from "Star Wars" director George Lucas' film venture. But its sales surged on Transformers and Spider-Man toys, according to MarketWatch.
The Lucas warrants are part of an agreement Hasbro has had with Lucasfilm that gave it rights to make and sell toys tied to Star Wars entertainment. It paid Lucasfilm and its licensing operation $200 million in May to buy back the remaining warrants that Lucas held. Those warrants would have given Lucas the rights to buy a specific amount of Hasbro shares at a given price.
15 July 2007, junktape @ 8:44 pm
10 July 2007, nmancer @ 11:45 am
Uh oh. Am I gonna need to order a new "blind box" for party favors?